Alameda County Fair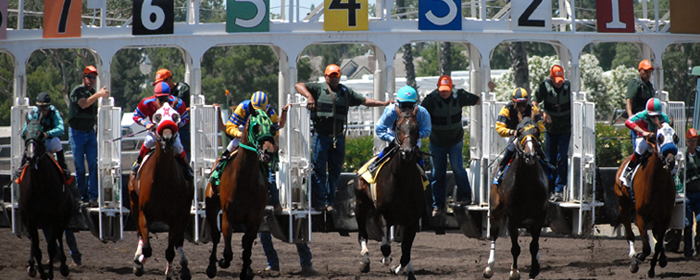 CURRENT WEATHER
Contact Info
4501 Pleasanton Avenue
Pleasanton, CA 94566
Phone: (925) 426-7600
Stamped as the oldest racetrack in America, the Pleasanton oval plays host to the Alameda County Fair. The racetrack dates back to 1858, when Augustin Bernal, the son of the Spanish Don, constructed it.
The track is even older than the famous Saratoga oval in upper New York. The date was July 23, 1939, when mutuel wagering started in Pleasanton. The San Francisco Chronicle reported the occasion by saying, "the revival of East Bay racing will be on the same spot where horse racing virtually had its birth in California more than 70 years ago when the Spanish Dons built the first track here." In fact, the Chronicle referred to Pleasanton as "the birthplace of horse racing in California."
The newly renovated Palm Pavillion, is a fair hotspot, with world-renowned cuisine, live blues music and high-definition televisions airing nonstop sports action. The design provides a breathtaking view and easy access to the Clubhouse turn. Casual fairgoers can't help but be drawn into the first-turn racing action.